Hot Products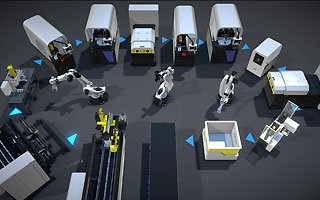 Automation of work cell
Intelligent manufacturing Custom-made Less management Remote accesses
More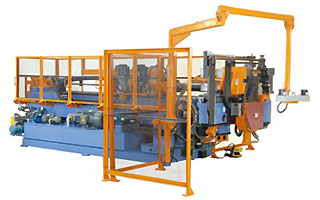 CNC Fully Auto Tube Bender
We offer fully automatic pipe bender CNC-controlled machining of pipes with a diameter from 4mm to 220mm. These models 3,4,5,6,7,8 axial (hybrid models with electrical control in conjunction with the plumbing) and all-electric models in the 10-12 axis.
More
40 Years End-forming machine | CNC, NC & Conventional Types of Tube & Pipe Bending Machinery Supplier - YLM Group
Located in Taiwan, YLM Group, since 1976, is a End-forming machine manufacturer in CNC machine and pipe bending machine market. Main machinery, including CNC electric tube bending machine, CNC electric R&L tube bending machine, CNC hybrid tube bending machine, end-forming machine, robot, etc.
YLM Group's CNC, NC & conventional types of tube & pipe bending equipment has been sold worldwide with solid reputation. The innovative cold-bending technology and equipments solutions for companies in metal tube forming industries, especially automotive, furniture, heating, ship-building with tube od range from from 4 to 220 mm, tube w.t from 0.4 mm to 10 mm, the CLR from 0.6 to unlimited.
YLM Group has been offering customers high-quality CNC, NC & conventional types of tube & pipe bending machinery, both with advanced technology and 40 years of experience, YLM Group ensures each customer's demands are met.