Produits phares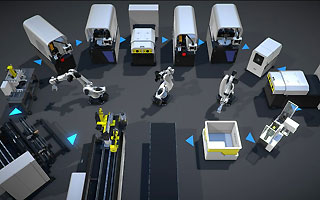 Automatisation du travail
production intelligente sur-mesure moins de gestion accès à distance
Plus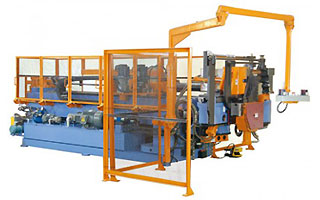 CNC Fully Auto Tube Bender
We offer fully automatic pipe bender CNC-controlled machining of pipes with a diameter from 4mm to 220mm. These models 3,4,5,6,7,8 axial (hybrid models with electrical control in conjunction with the plumbing) and all-electric models in the 10-12 axis.
Plus
YLM Introduction
Ying Han Technlogy Co., Ltd . is Taiwan supplier and manufacturer in Cintreuses CNC et marché global de cintreuses de tuyaux YLM has been offering our customers high quality Une large gamme de cintreuses à commandes numériques CNC, NC et classiques pour les tubes, tuyaux et machineries. since 1976. With both advanced technology and 36 years experience, YLM always make sure to meet each customer's demand.
View our quality products CNC/ NC/ CR tube benders, CNC booster bender, Tube end-forming machine, Circle rolling machine, Double finishing tube bender, double-bend tube bender, Dual-working tube press machine, Tube cutting machine, Tube related machinery, CNC vertical machining center and feel free to
Contact Us
.
---
Nos excuses ...
La page ou un document que vous recherchez n'a pu être trouvée.
If you typed the url address, make sure the spelling is correct, most address are case sensitive.
If you typed the keyword, make sure all words are spelled correctly or try different keywords.
Si vous avez une autre question pour Ying Han Technlogy Co., Ltd ., s'il vous plaît sentir libre